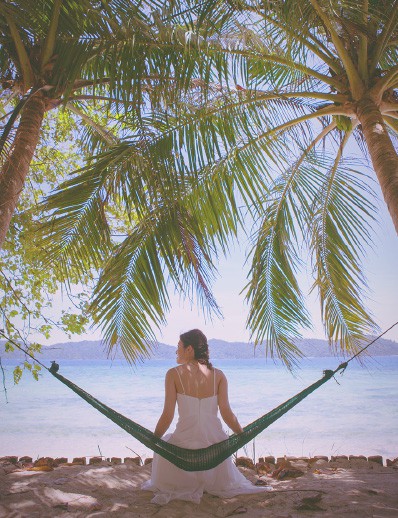 Photographing at "Amami Oshima",
a paradise surrounded by nature.
Amami Oshima is located about halfway between the mainland of Kagoshima and the main island of Okinawa, Japan.
Amami Oshima where a southern paradise, surrounded by nature as in Japan domestic resort and a MUST-VISIT island, the island's lush forests, beautiful coral reefs, and crystal-clear coastline are sure to attract visitors.
To make the couple's stay in Amami Oshima an even more memorable one, the photography team from Amami Oshima local persons will introduce not only photography but also useful tips on the local spots, restaurants, souvenirs, etc.

The Amami Oshima photography team are all local persons in Amami Islands only.
Our team will guide you the BEST location according to
the season and the hour only a local person knows as a photography location,
as well as our experienced photography coordinator supervises you
that strike pose make it attractive photograph and support you while pre-wedding photography,
strive to honor your requests.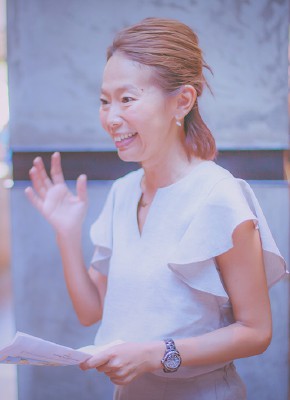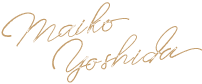 Wedding Planner & Coordinator

Maiko Yoshida

After graduating from a junior college in Osaka, joined Shu Uemura Cosmetics Co., Ltd. (Japan L'Oréal Co., Ltd.). As a make-up artist dedicated to Shu Uemura, holds a make-up show in various parts of Japan.
After that, joined World Bridal Co., Ltd. After having experience as a bridal hair makeup artist, wedding planner, wedding organizer, and wedding coordinator in each resort area in Osaka, Kobe, and Bali, after launching a new Okinawa Wedding business, launching the current Asian Joy Wedding.
Established a business in Malaysia based in East Asia and produced Asian Joy Wedding.
Amami Wedding business is under development.

All prices include tax.
*1

Hairdo and Makeup by own arrangement.
Wedding gown or Special outfit by own arrangement.
Additional charges for fresh flower Bouquets & Corsage, Price depends on your requests.
Additional charges for Rent a Wedding gown & Suit at AMAMI OSHIMA. (Fitting day is scheduled A day before actual day.)
*2

The time includes of A break and expected traffic jam
*3

Additional company additional charges
Online
Consultation

Amami Oshima is full of photogenic photography spots!
⬤Northern ⬤Central ⬤Other
1YO seashore

Located at the northernmost point of the Amami Oshima, the sea is surrounded by reefs, where the waves are quiet and fish gather on the shore for a peaceful time.

2TOMORI seashore

TOMORI seashore, nearby to Amami airport, is called the "Blue Angel", and this beauty is breathtaking and one of the best beaches in Japan.

3MAEHIDA banyan tree

It is planted as a windbreak for fields and is said to be 100 years old. A line of big banyan trees is rare in Amami and it is quite spectacular.

4SAKIBARU beach

The beautiful cobalt blue shoreline through a narrow road. There are relatively few tourists, so you can enjoy it as much as you want.

5KURASAKI seashore
(Native Sea AMAMI Adan on the Beach)

Native Sea Amami Adan on the Beach located in Kurasaki seashore. A superb resort with direct access to the beach from your room balcony. We offer a photography plan that includes Two nights accommodation!

6Heart Rock

Heart-shaped tide pools on the East Coast. It is popular as a hidden power spot that only appears at low tide!

7HIKAN cherry blossom lane

The Hikanzakura (Japanese cherry tree) in bloom from late January to February. It is dark pink and downward facing. We can guide you to the right location for your photography.

8NAGATABASHI Market

Nagatabashi Market is that retains its old-fashioned atmosphere. It has a market with a long history. It is a popular destination for locals and tourists alike. Recommended location for those who like to take photos that are unique and different from others!

9OHAMA beach park

This is one of the most popular seashore parks at Amami Oshima. There is a banyan garden on the site You can expect to see an impressive sunset created by the subtropical nature.

10FUKUGI tree lane

Fukugi tree lane is called "the tree that brings good fortune". This street, like a secret lane, is bathed in gentle sunlight, and the sound of the leaves swaying in the sea breeze soothes your soul.

11KUNINAO seashore

The white sandy beach of seashore is beautiful. In summer, you can see the sunset, and families gather to enjoy swimming and barbecue.

12KAKEROMA IslandRecommended!

20 minutes by ferry from Koniya Port in the south of Amami Oshima. Kakaroma Island is a Must Visit Spot in Amami Islands. In addition to the breathtakingly beautiful sea, 95% of the total area of the island is covered by mountains and forests, making it an unexplored region of nature. You'll be able to relax in the good old Japanese landscape, where time seems to have stopped. We're offering a Kakeroma Island photography tour!

Contact us

Please contact us using the inquiry form on this website.
You can choose from Email, Online consultation.

Online consultation

Online tools such as Skype, Zoom, Email, etc. will be used to ask for your requests and consultations, and to create a formal quotation including options.
Please let us know your requests photography date.

Application

When you agree with the quotation, we will send a payment request according to the specified payment method after requesting you to sign the application form and photography agreement.
The application is completed with confirmation of payment.

Payment method

If you would like to pay by bank transfer, please deposit the advance payment of 30,000 yen to the designated local account. The application is completed with confirmation of payment. Please pay the remaining balance at least 2 weeks before the photography date.

If you wish to pay by credit card Please pay the amount stated in the quotation in a lump sum.
We will send an invoice for your payment request to the email address you provided.
The application is completed with confirmation of payment.

× CLOSE

A week before departure day

We will send the "Photography confirmation" and "Photography schedule" to the email address. Please check the contents as the items to bring are listed according to the arrangement. If you choose to rent a wedding gown services, please refer to be bringing in items.

Groom(PDF)Bride(PDF)

A day before photography day

If you are arranging a local rental gown, we will do it on the day before photography day. Please bring the necessary items for rental.
Only hotels stay in the North and Central parts of Amami Oshima can be picked up at your hotel. However, if you go out for sightseeing or have lunch, dinner after fitting your gown, please come to the wedding gown salon with your own rent-a-car.
We will inform you of the address of the wedding gown salon.
The rental gown will be brought to your room by the coordinator on the photography day.
Due to weather condition, may postpone only 01 time within further 6 months period without any charges unless our photography team available when requested day, must notice made by A day before photography day 12noon.

Please be sure to read through the following before making a reservation.

In case of rain shooting

Amami Islands has a subtropical ocean climate, Surrounded by the warm sea, it is hot and humid It is characterized by high rainfall throughout the year.

Even if the booked photography date is rain forecast, it never not bad luck, it's most likely to rain in Amami Islands. As long as outdoor photography is possible, photography as planned even in rainy weather. Please decide to postpone in case of rain by customer self.

The postponement acceptable within further six months period only 01 time. And it is assumed that the photography team has vacancy. Must notice by a day before 12 noon.

Non refundable cancellation of photography booking.

Even if it rains, we will do our best to support photography in that situation.

If you want to avoid worries until the actual date, Please consider to book a plan with two nights accommodation that always as scheduled even in rainy weather, according to the weather, We will support photography right on schedule.

× CLOSE

Actual day of photography

At the time stated in the "photography schedule"
The photography team will come up your room.
We read through the photography time flow with the photographer, and start photography.
When arranging hairdo and makeup, the staff will come up your room.
Your own hair and make-up arrangement, please do it by starting photography.

Delivery photographs data

After the photography day, it will be uploaded to the online gallery in about 3 weeks.
We will inform you by email, so please look forward to it.
The online gallery is valid for 3 weeks from the date of notification.
Download the photographs data certainly and keep it in a safe place.
Online
Consultation

TRAVEL by AIR
The estimated prices and airlines of Amami Oshima are as follows.
AIRLINES
Route
Time required
One-way fare
Japan Airlines(JAL)
HANEDA (Tokyo)
↓
→ Amami-Oshima
approx. 2.5hours
25,000yen
ITAMI (Osaka)
↓
→ Amami-Oshima
approx. 1.5hours
18,000yen
Peach Aviation(APJ)
NARITA (Tokyo)
↓
→ Amami-Oshima
approx. 2.5hours
7,200yen
KANSAI (Osaka)
↓
→ Amami-Oshima
approx. 1.5hours
5,750yen
Skymark(SKY)
HANEDA (Tokyo)
↓
→ Amami-Oshima
1 stop at KAGOSHIMA airport
approx. 3.5hours
13,000yen
Kobe (Hyogo)
↓
→ Amami-Oshima
1 stop at KAGOSHIMA airport
approx. 3.5hours
9,000yen
Ryukyu Air commuter(RAC)
OKINAWA
↓
→ Amami-Oshima
approx. 1hour
15,000yen
*Subject to change depending on season.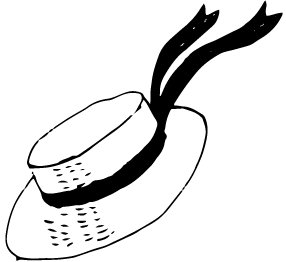 A Means of Transportation
Amami Oshima is a large island with a circumference of about 286 miles.
There are many sightseeing spots and many mountains,
so if you want to go sightseeing a lot, it is recommended to travel by car.
There are many around the airport and in Naze,
so you can rent them when you arrive by plane or ferry.
Make an early reservation once the schedule is decided!
*Exclusive of insurance / compensation systems
*Subject to change depending season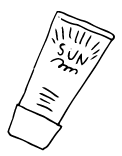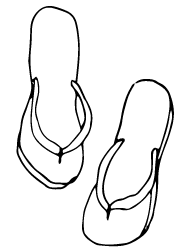 Public Bus / Taxi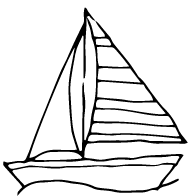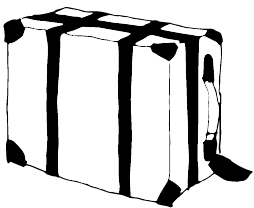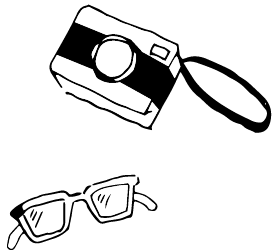 Online
Consultation